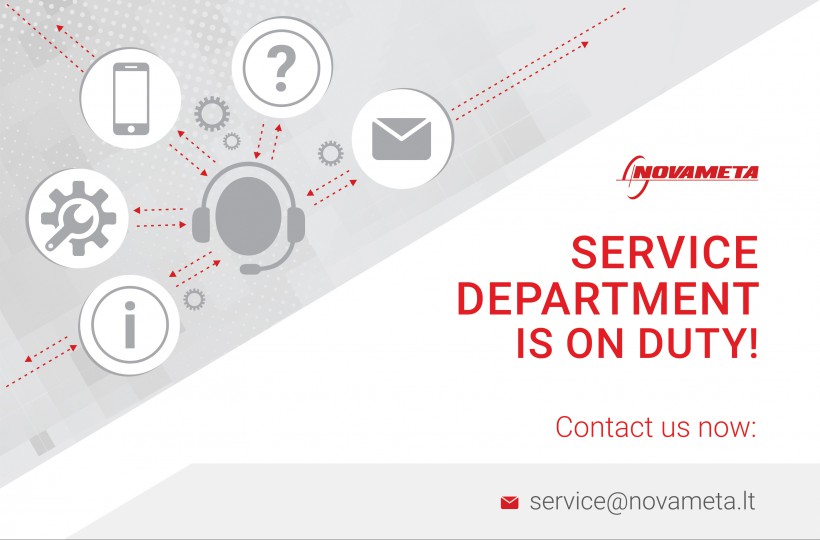 Service department is on duty!
We are constantly investing in our customer service and faster communication in order to make your life easier. So we are pleased to announce that we have established a Service Department in Novameta where the experienced staff will help to answer all your questions in no time.
We are doing everything to make your working experience with us more and more enjoyable.
Contact us now!
Email: service@novameta.lt
Tel.: +37060893241
Back